Bank of Oakfield is a small business. And as a small business they know how hard it is to get into the spotlight, so they decided to fix that. 
The goal is to give small businesses some exposure. Think of it as an opportunity to talk about yourselves. And thanks to the Bank of Oakfield that opportunity starts here.
Sign your business up for a free interview to air on two different stations in two different cities. The interviews are set to air on Sunny 97-7, a primary Fond du Lac station, at 8:05am AND on AM1170/103.3FM, a primary Waupun station, at 9:10am EVERY Saturday morning. The interview lasts about 5 minutes.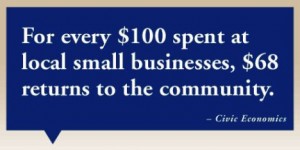 Businesses can go to our website and sign up to have a free interview and free radio exposure. The stations, along with Bank of Oakfield, will choose the businesses to be interviewed. Sign up below!