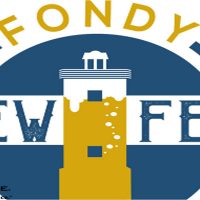 95.1+96.1 The Rock  and Society Insurance present the Fond du Lac Brewfest! 
Join us Saturday, February 1st inside the Fairgrounds Expo Center!  
Fond du Lac Brewfest is the event for the beer enthusiast. The LARGEST beer tasting event in Fond du Lac County, with over 200 different micro brews, plus cider, mead, and wine. This is THE event to taste Wisconsin's finest along with some out- of- towners as well.
Like the beer wasn't enough, there is also music, food and games. Did we mention, a portion of the proceeds goes to charity? Yep….drink up.
Buy Tickets at The Green Dragon ( 156 Western Ave, Fond du Lac, WI 54935)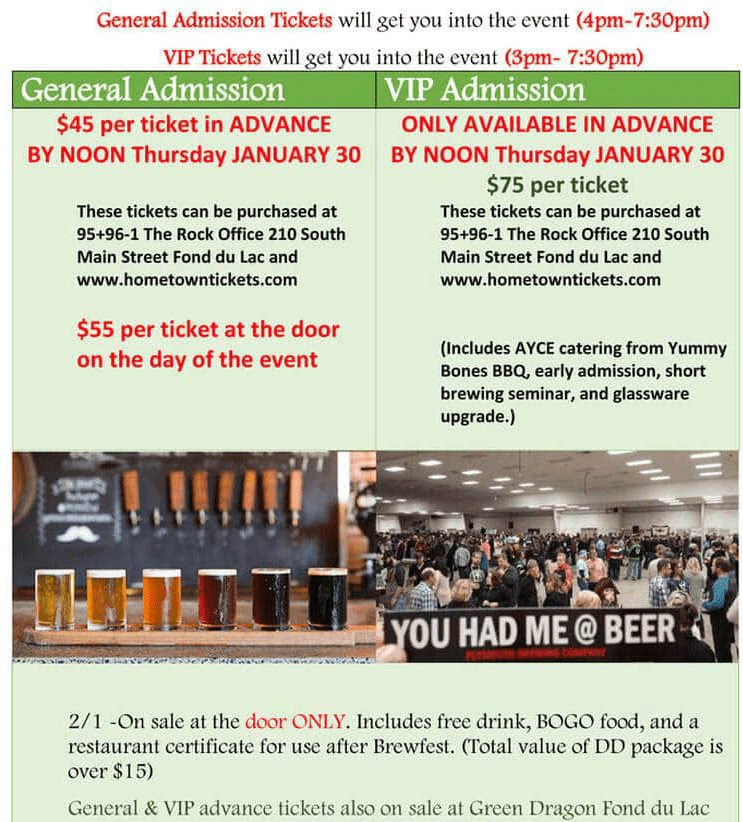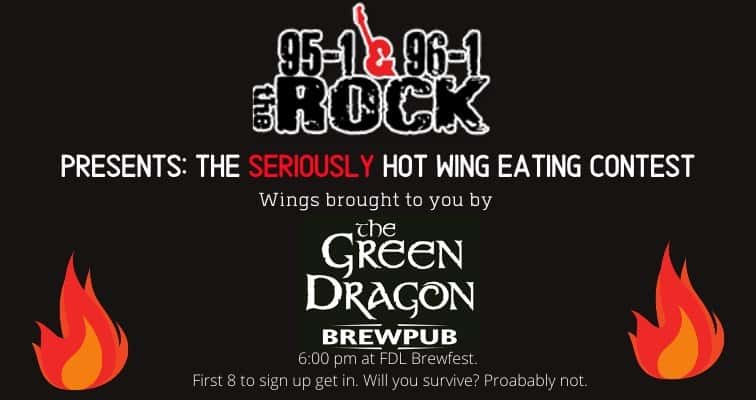 Join us at FDL Brewfest for the Seriously Hot wing eating contest. The first 8 people to sign up at the Prize Wheel get in. Everyone starts with 18 wings, the first two to finish in 96.1 seconds (or the two competitors with the most eaten in that time frame) will move on to round two. That's when we switch to 6 INSANE wings. No time limit. Whoever eats those 6 wings the quickest wins two VIP tickets to next years Brewfest.
WARNING: These wings are going to be VERY HOT. You should not try this if you aren't good with spicy foods. You wont die…but you might feel like you're going to.