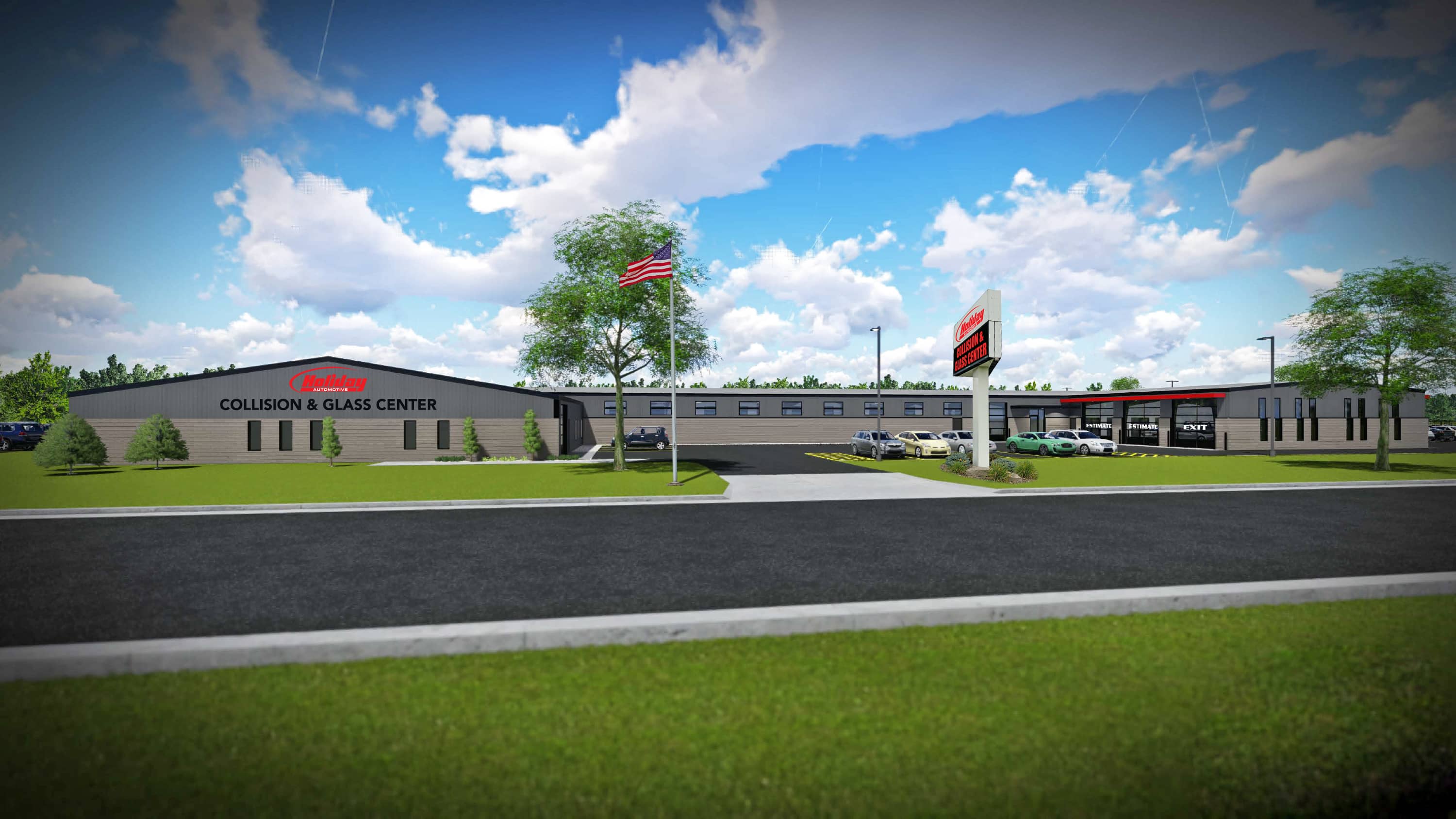 Holiday Automotive is advancing on construction of a new state-of-the-art collision and glass center on its campus in Fond du Lac.  The project involves a large addition and upgrade to what is now Holiday's Reconditioning Center, located on Industrial Parkway. The new collision repair facility will span nearly 30,000 square feet when completed. "We're very excited at the prospect of better serving our customers from what will be one of the most modern of its kind in Wisconsin," stated Willie Beyer, Vice President, Service and After-Sales at the auto dealership. Holiday has partnered with several Fond du Lac based companies on the
project's design and buildout, Excel Engineering, J.F. Ahern Co. and C.D. Smith Construction.    Anticipated completion is projected for Spring of 2021, according to Phil Gillingham,
Manager of Holiday's Collision and Glass Center. "We will be set-up to efficiently serve more guests and their repair needs while providing new job opportunities for people in
our community and the surrounding area. Customers will enjoy easy access drive-in estimating bays, a comfortable waiting lounge along with other convenience and time-
saving amenities to make their visit more enjoyable.   The new Holiday Automotive Collision and Glass Center will be equipped with the latest advancements in collision repair, glass replacement, welding and painting technology.
The new layout is thoughtfully geared to enhance efficiency, production processes and safety.   "This increased capacity creates the need for more auto body technicians. For
those who pride themselves on producing quality work and delighting customers, it is a great time to explore joining our team and company," says Beyer.