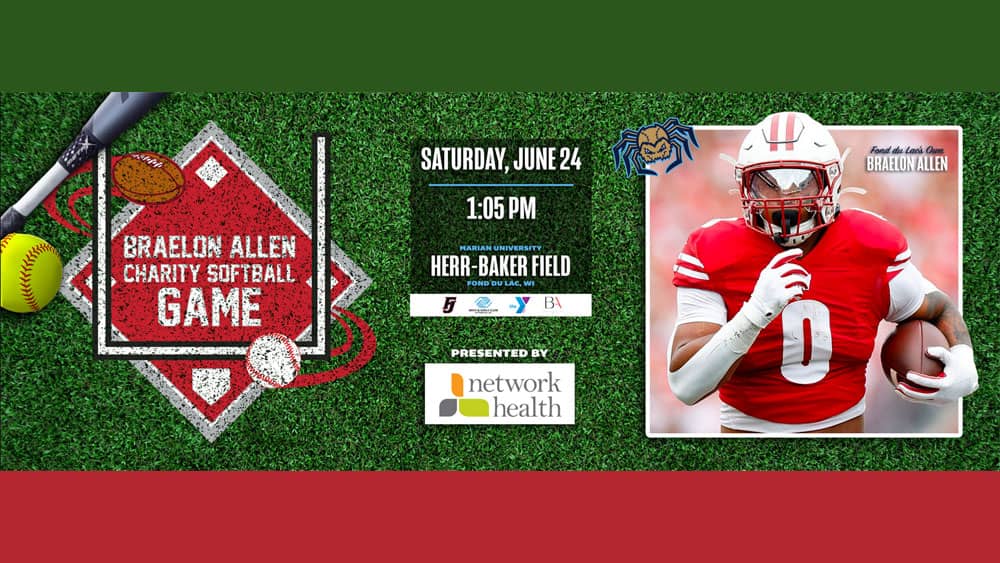 The Doc Spiders welcome Wisconsin Running Back and Fondy Native Braelon Allen.
Braelon is heading back home this summer to host 2nd Annual Charity Softball Game on June 24th at Herr-Baker Field at 1:05pm
There will be local Wisconsin Athletes, local personalities, Wisconsin legends, and more superstars playing in this game.
Get your tickets now at dockspiders.com
Proceeds from the game benefit The Braelon Allen Fund, and other local charities like the Fond du Lac Boys & Girls Club, YMCA, and Junior Football League.